Provisional Re-Opening Date – 26th April!
This date is subject to change depending on Covid data but we are hopeful that we will be able to open then!
We hope all our customers are staying safe, remaining positive and we cannot wait to see you all again soon!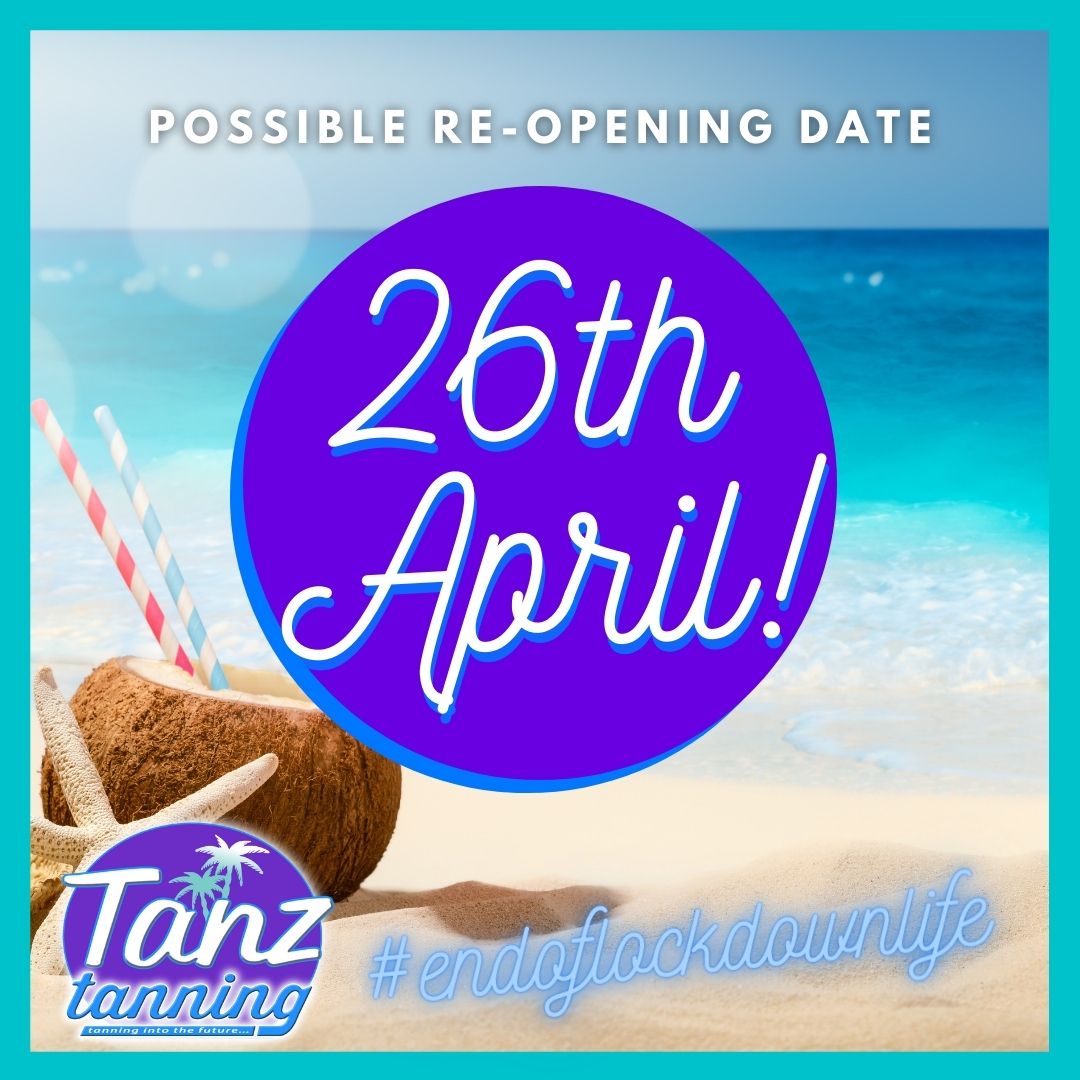 PACKAGE NOTICE
Please be advised that if you have a package, any remaining minutes and expiry time left, will be reinstated when the salons reopen.
GIFT VOUCHER NOTICE
Please be advised that if you have a gift voucher that is due to expire while we are closed, the expiry date will be extended when we reopen. BUY WITH CONFIDENCE GUARANTEE

at Tanz!
At Tanz we recognise that we are all living in unprecedented and uncertain times. Therefore we would like to reassure all of our customers that, in the event of another lockdown, all packages will again be paused at the time of lockdown and reinstated when we re-open.
Therefore you can buy and tan with confidence at Tanz!