For general enquiries, please get in touch using the Contact Form below or email info@tanztanning.co.uk.
If you would like to provide feedback please use our Feedback Form using the Feedback Link. Customer satisfaction is our number one priority at Tanz so if you have any feedback, good or bad, please get in touch. We would love to hear from you!
To find your nearest salon's details including opening times and telephone number, please use the Salon Locator link.
Click here to make a booking online for spray tanning or teeth whitening. To amend a booking then please refer to your booking confirmation and phone the salon directly.
If you are interested in working for us then you can find all of our latest vacancies on our Tanz Recruitment Facebook Page using the Careers link.
PLEASE NOTE THAT OUR LAST GUARANTEED DATE FOR ORDERS ARRIVING BEFORE CHRISTMAS IS FRIDAY 15TH DECEMBER.
After this date, orders cannot be guaranteed to arrive before Christmas.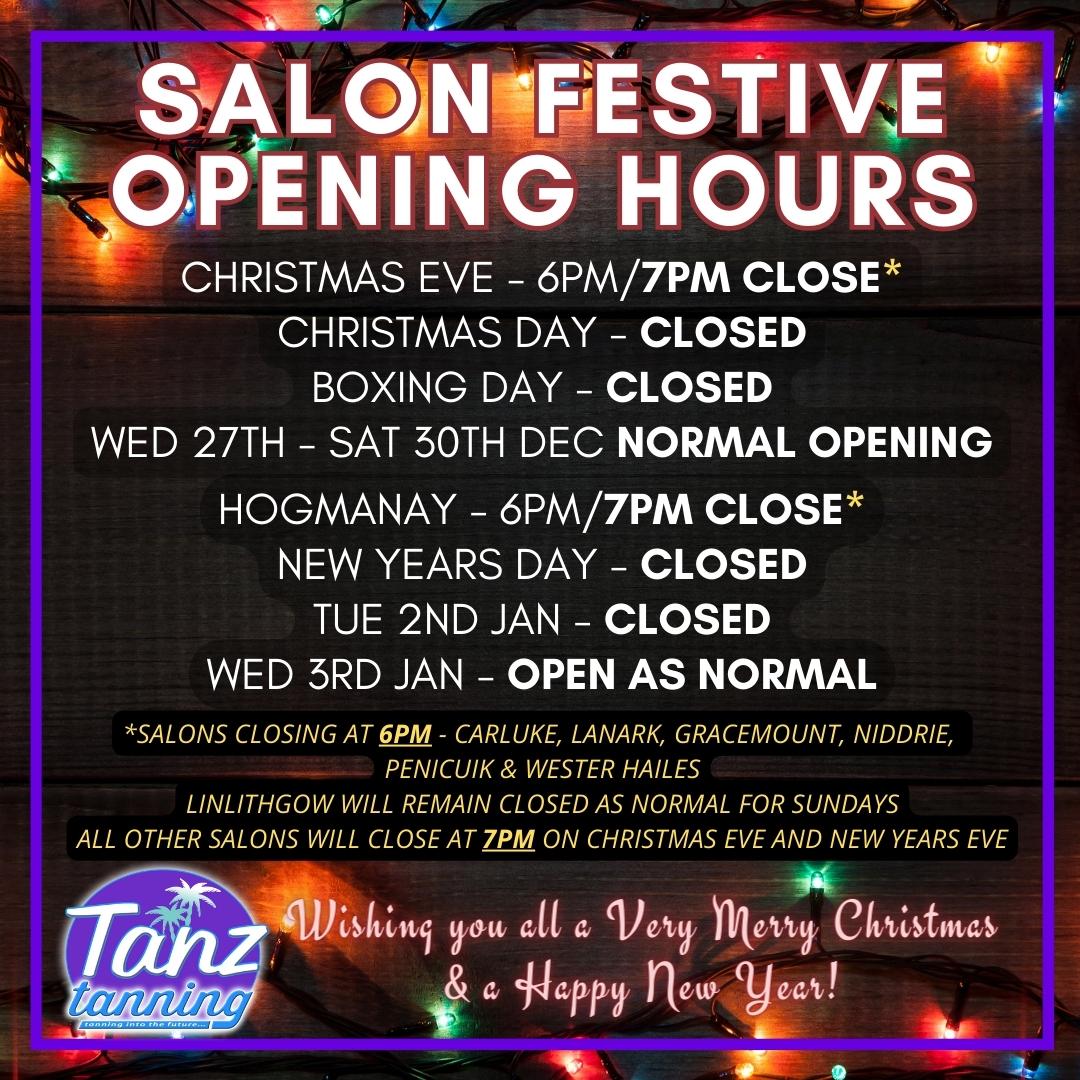 Over the festive period, the Tanz Head Office will be operating limited hours
As a result, non-urgent enquiries will be replied to during the return to office in January, THANK YOU.