Tanz Charitable Initiatives
Tanz are proud to have supported various charities over the years. Details of some of the charities we support and the fundraising we have taken part in are detailed below.
Tinto Hill walk in memory of Paul Mcgrillen
The Paul McGrillen 10 Year Anniversary Walk – August 2019
Sadly in 2019 Paul (a husband, father, son, brother, uncle, friend and teammate) took his own life.
Mental health issues have an enormous effect on a huge number of people and their loved ones.
In 2017, 522 men in Scotland died by suicide. They were all husbands, fathers, sons, brothers, uncles and friends, just like Paul.
On the 3rd August 2019, there was a Paul McGrillen 10 Year Anniversary Walk at Tinto Hill in Lanarkshire, which aimed to remember Paul, to raise funds, and, just as importantly, to raise awareness of mental health issues and suicide in Scotland.
Tanz are honoured to support this very important cause that affects so many people. The money raised was donated to SAMH (Scottish Association for Mental Health) and goes a great way towards improving the lives of a lot of people in Scotland by helping to create positive change where it is needed.
Tanz are honoured to support this very important cause that affects so many people. Please dig deep and show your support. Why not join the walk at Tinto Hill in memory of Paul Mcgrillen on the 3rd of August? Together we can support people across Scotland to have better health and well being.
Tanz Take on 2 Challenges for St Andrews Hospice!
As most of our customers already know, Tanz always strive to give something back to the community. Over the years we have raised funds for Cash4Kids, Les Hoey DreamMaker Foundation, The Tartan Explorer and Make a Wish Foundation, to name but a few.
As part of this years charitable initiatives, Tanz Tanning have got a 10 strong team together to raise funds for St Andrews Hospice by doing, not just one, but TWO challenging obstacle courses.
On the 5th May we took part in It's a Knockout in Strathclyde Park. We worked hard as a team to overcome the foam filled obstacles and navigate our way through the course, winning a number of the tasks! We came third overall out of 8 teams and we are so proud of our efforts. It looked a warm and sunny evening in the pictures and videos, but after 2 hours of foam and water, we were certainly feeling the cold, (after all we are used to the lovely warm heat of our sunbeds)!
Check out our videos from Its a Knockout!
Then it was time for Tough Mudder…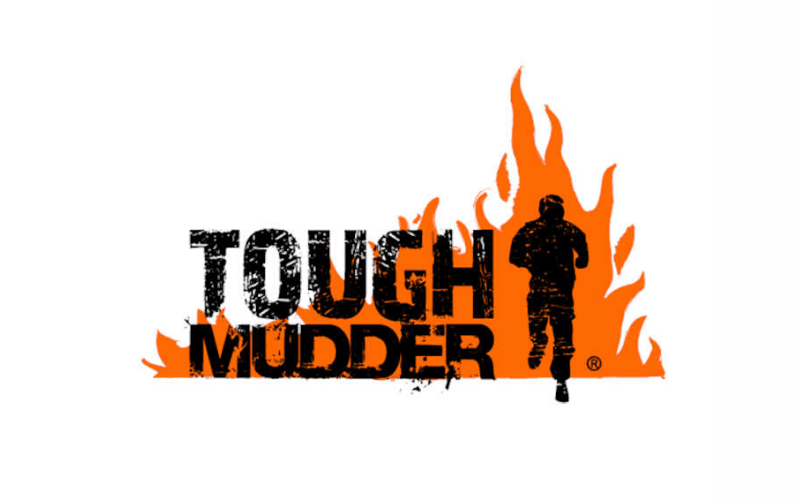 After the challenging obstacle course of Its a Knockout, we only had a few weeks to recover before stepping up to Tough Mudder! The Tanz Warriors will took on the   Tough Mudder is famous for putting even the most hardened soldiers to the test so the Tanz Warriors made sure they were ready to take it on.
There were many obstacles to overcome in both challenges, mostly physical, some just for bragging rights… but it was all for a good cause!
A HUGE THANK YOU to everyone who donated and sponsored us. We appreciate every single donation in the salons and on our JustGiving fundraising page.
As the Tanz Head Office is based in Lanarkshire, some of the Tanz staff have personally experienced the work that St Andrews Hospice have done for family and friends needing rest-bite and end of life quality palliative care.
St. Andrew's Hospice endeavours to provide a high standard of specialist palliative care to the people of Lanarkshire, encompassing human dignity and compassion. As Lanarkshire's only specialist palliative care hospice, they provide multidisciplinary support for patients, their families and carers. Whilst they receive funding from NHS Lanarkshire and other sources, this only partially covers their running costs.
Therefore we feel it is important to support this local cause as we are so close to it and we have known people who have benefited from the high quality care provided in the hospice.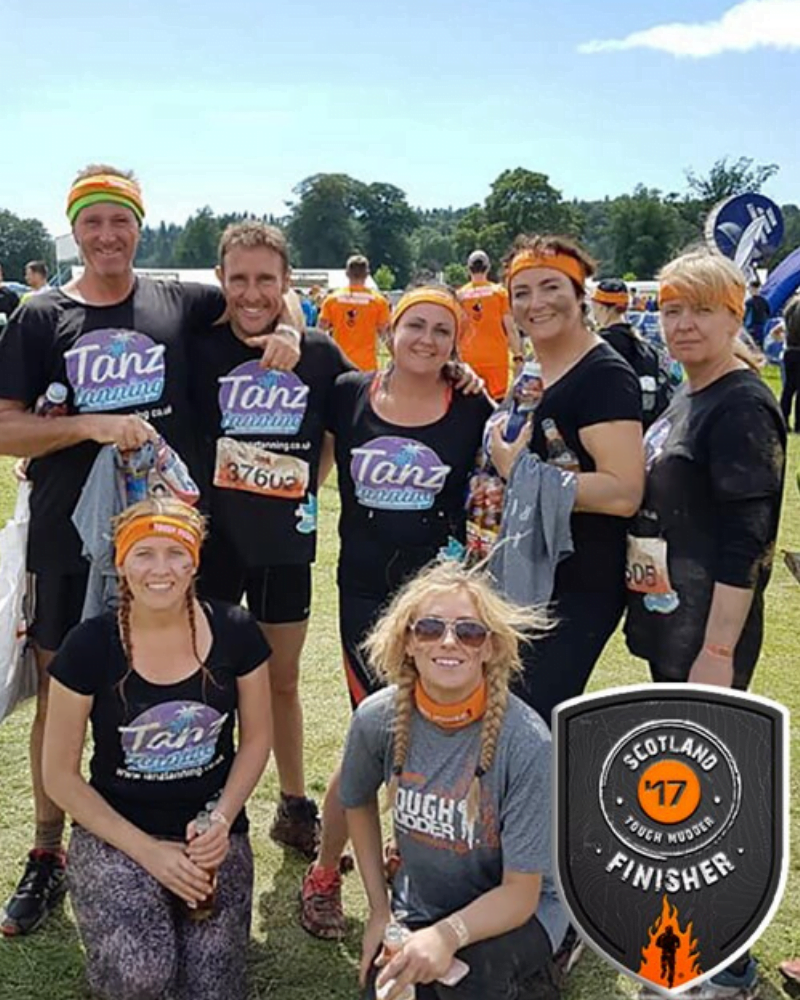 Proud to Support The Tartan Explorer!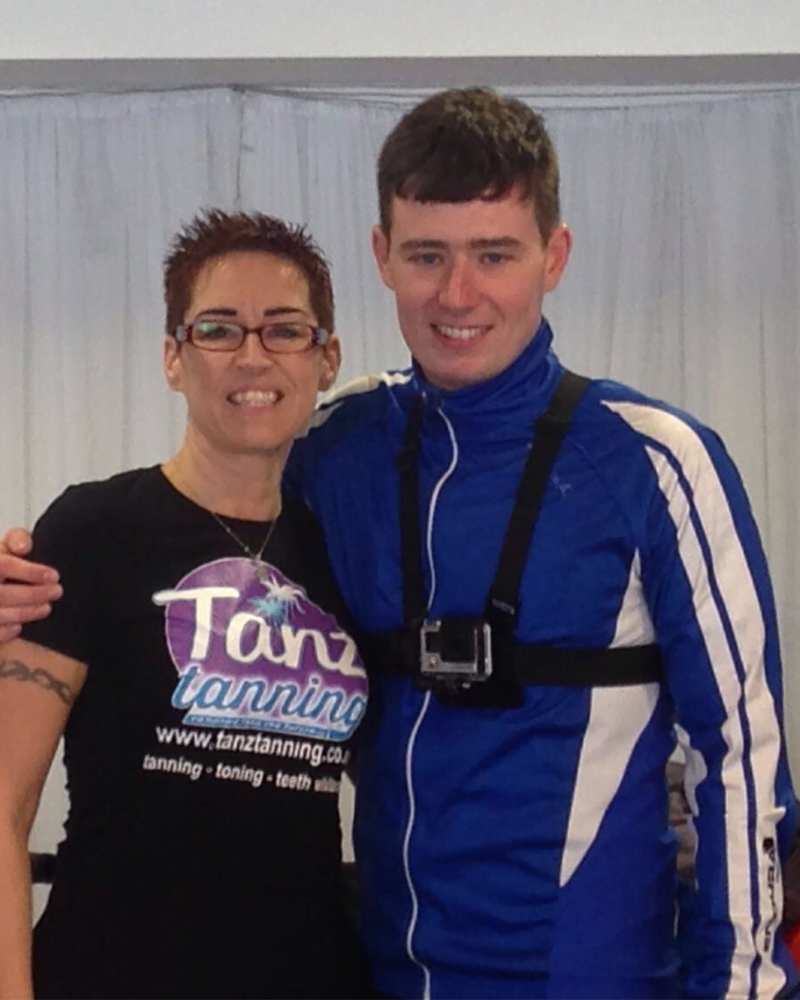 One of our customers, Josh Quigley from Livingston, took on the challenge to cycle around the world to raise awareness of suicide prevention and mental health and Tanz were proud to support Josh every step of the way!
Josh has first-hand experience of mental health issues after surviving a suicide attempt in May 2015. He crashed his car at 80mph and was extremely lucky to survive. Josh now wants to use his experience to raise awareness of suicide prevention and mental health on a worldwide scale.
On the 26th May 2016, exactly one year to the day after his suicide attempt, Josh left Scotland and began his cycle across the world. In his quest he visited various countries sharing his story and encouraging people around the world to talk about mental health.
Josh isn't a cyclist and so hoped that his journey would capture the hearts and minds of others. By cycling around the world, Josh hoped to prove that any life can be totally transformed.
Tanz were proud to support Josh every step of the way!

Tanz are Proud Sponsors of Arch2Arc
The Catherine McEwan Foundation and Dean vs MS teamed up for the ultimate triathlon – the Arch2Arc challenge – and Tanz were delighted to sponsor them!
The team consisted of Dean, Barry and Derek and they started at the Marble Arch in London. They then ran, row and cycled their way to the Arc de Triomphe in Paris.
The journey was far from straightforward… starting in London the trio began by running 87 miles to Dover, then rowed 29 miles across the Channel to Calais and finally cycled 181 miles from Calais to Paris.
Each stage in itself was a challenge but the team had to complete all 3 back to back to get to Paris! However the guys did it for 3 great causes that motivated them to reach the finish line: Multiple Sclerosis Society, Crohn's & Colitis UK and Yorkhill Children's Charity.
Tanz Raised over £1000 for Les Hoey MBE DreamMaker Foundation SCIO!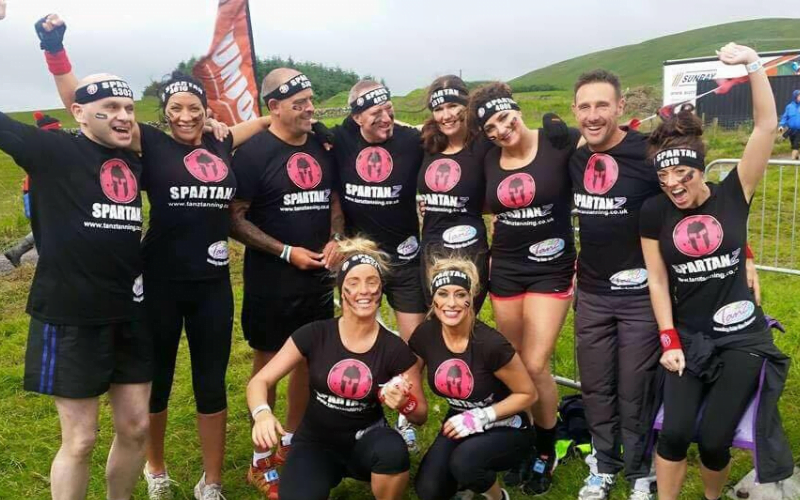 The 10 Strong SpartanZ team came, they saw, and they CONQUERED the Spartan Race, raising over £1000 for Les Hoey MBE DreamMaker Foundation SCIO!
The Spartan Sprint was a real uphill battle but the team powered through to reach the end while overcoming some challenging obstacles.
The race was done, not just for bragging rights, but in order to help raise money for the DreamMaker foundation.
Whenever it became a struggle, the team reminded each other of why they were there and that kept the motivation levels just as high as the hills they had to endure.
So they charged on with determination for 2 hours & 38 mins to complete the Spartan Race and raised over £1000 and awareness for the Les Hoey MBE DreamMaker Foundation SCIO. The good work of this group has been carried out throughout Scotland since 1992, making dreams come true for some very special children with life threatening illnesses.
The challenge however does not stop there as Team SpartanZ are still committed to raising as much money as possible for the Les Hoey MBE DreamMaker Foundation SCIO. Donations can still be made in selected Tanz salons or via the Les Hoey MBE DreamMaker Foundation SCIO Virgin Money Giving Page
More about Les Hoey MBE DreamMaker Foundation SCIO:
The charity helps children and their siblings going through gruelling treatments to meet their idols. Celebrities such as Ed Sheeran, Beyonce, McBusted, The Script and The Scotland Football Team have all showed their support for the charity. The children are also given the chance to go along to concerts, theatre shows, football games and outings to M&D's theme park, Blair Drummond Safari Park, Zoos, Restaurants or anything they desire to make their lives a little more bearable during this hard time.
To see the children smile and for the families to have the memories of their sick children enjoying themselves is priceless and having fun instead of being in a hospital environment is amazing and worthwhile.